Change begins with understanding.  The Blueprint Media is a student-led current events newsletter that reports on Canadian, World and Ongoing issues bi-weekly. Since its inception in early 2018, The Blueprint has sought to inform youth on essential world events by breaking them down into digestible, accessible articles.  By exposing students to relevant issues, we hope to foster future educated voters and global leaders. The Blueprint has thus published over two hundred articles, each written, edited and formatted with dedication and care.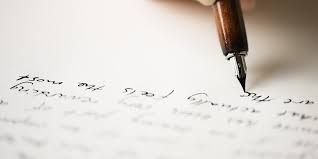 Alex Yu | Graphic Design
Alex seeks to create engaging content and foster appreciation in current events. Especially interested in economic and legal issues, he hopes to deliver meaningful articles for young readers to enjoy.
Alex He-Mo | Content Director
Alex is a student looking to raise awareness about local and global issues. His goal is to provide relevant information through the Blueprint articles that can contribute toward a better understanding of the world today.
Ariel Wang | Editor in Chief
Ariel loves writing—especially in academic styles—and, recognizing the importance of staying informed regarding current events, she hopes to use her passion to help more students do so. She was a commended essayist in the 2019 John Locke Institute essay competition.
Cynthia Li | Marketing Director
Cynthia is a high school senior who believes that awareness and education are the first steps in activism. She spends a lot of time learning and bringing attention to global issues. Her hope is for The Blueprint to help more people become informed about world events.
Audrea Wang | Founder
Audrea is currently enrolled in the UBC Sciences Po Dual Degree program. After years of participating in debate and Model UN, she felt that current events knowledge was essential for high school students. As the founder, she hopes that readers of The Blueprint will gain a better understanding of global issues and eventually attempt engaging with them.
Jacob Li
Formerly writer and Content Director for The Blueprint, Jacob Li is currently enrolled in undergraduate studies in social sciences at the University of Toronto. In each edition of The Blueprint, Jacob used his skills as a writer and researcher to analyze global issues and explore different viewpoints.
Cindy Zhang
Cindy Zhang is an aspiring writer, hoping to put her skills to use in spreading social awareness. She was a winner of the 2017 Government of Canada History Awards essay contest.