A Look into the European Migrant Crisis
How is the world dealing with one of its largest crises?
Key Actors:
European Union – A group of countries in which many refugees are hoping to seek asylum

Syria – A country embroiled in conflict that has resulted in the largest number of refugees in this crisis
Background
The refugee crisis has been the topic of countless recent political discussions. Starting in 2015, refugees from camps in Jordan, Turkey and Lebanon have flooded into the European Union. Many are fleeing from their home countries due to war and poverty. This is especially the case for many Syrian refugees, who have been exposed to cruel and inhumane treatment since the beginning of the Syrian war in 2011. To date, 4 million Syrians have fled their home country and are now residing in refugee camps in neighbouring countries. Furthermore, other conflicts such as the war in Afghanistan have displaced 2.59 million residents, forcing more people into these camps. The leading cause of these major conflicts can be traced back to the Arab Spring in 2010, which is also partly responsible for the current migrant crisis. After overthrowing dictatorships like Muammar Qaddafi's government in Libya, many pro-democratic groups began activities, leading to a chain of civil wars and political unrest across the Middle East. Eventually, these camps became overly saturated and the residents would suffer from a lack of basic resources such as food and shelter. Hoping to secure better living conditions, these refugees have begun to seek asylum in wealthier European countries.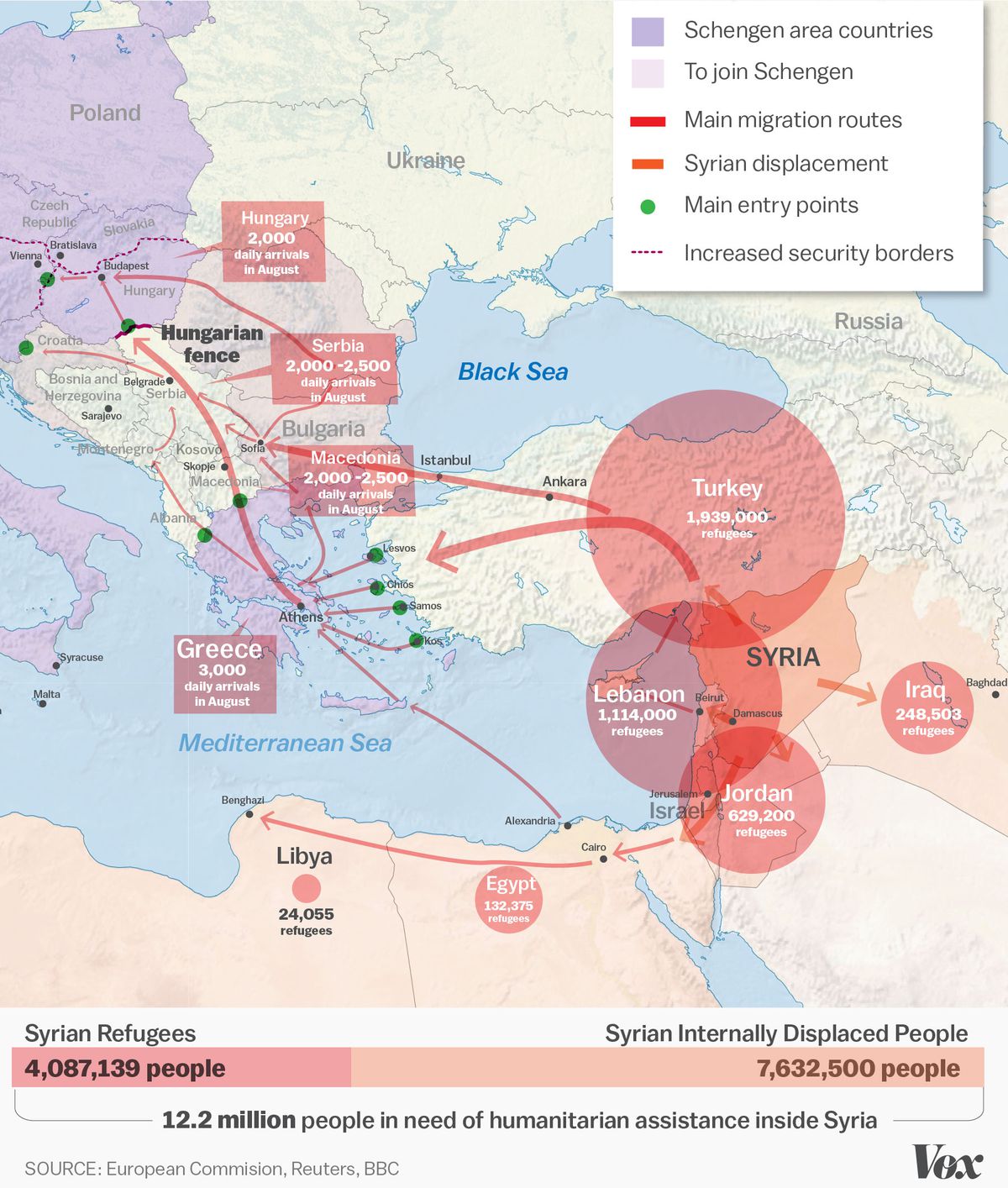 The Journey into Europe
The European migrant crisis is the result of the aforementioned refugee crisis. However, other factors come into play to worsen the issue Previously, Qaddafi often acted as the "bouncer" for entrance into the EU. Many refugees hoping to find access to the wealthier European nations were imprisoned by Libyans in migrant camps with inhumane living conditions, all under the bequest of the EU. Now that Qaddafi is no longer in power, many refugees are using Libyan ports to launch boats into the Mediterranean Sea. Migrant passage into the EU has now become possible but has become much more dangerous due to a lack of support.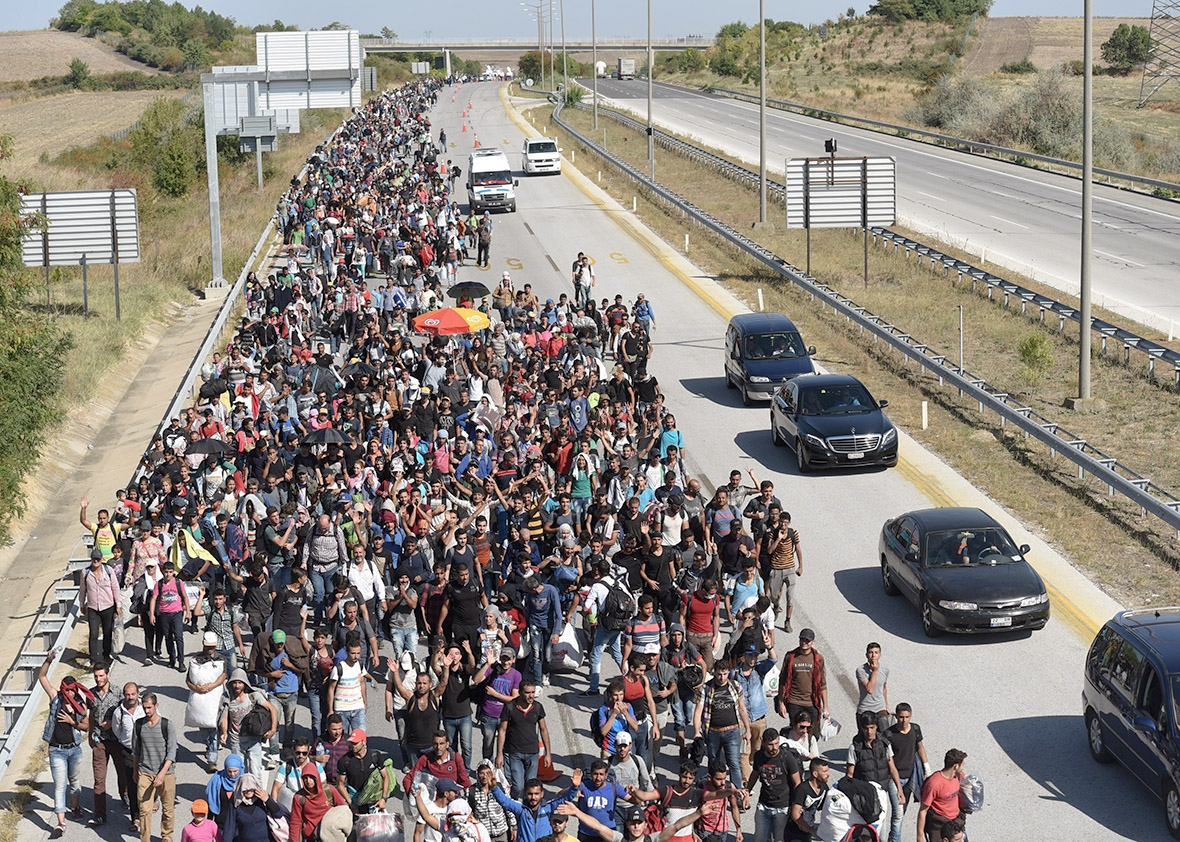 What Is The EU Doing?
In the summer of 2015, the EU pledged to give $1.2 billion for giving aid to refugees. However, according to the UN, this isn't nearly enough – it'll take another $1.7 billion to deal with all the Syrian refugees still in Syria, and that's disregarding the other billions of refugees in other countries. Despite giving financial aid, the EU is still adopting policies that oppose immigration. This seems to be a common stance amongst most of the member states, and few are willing to accept more than the bare minimum of refugees. For instance, the UK cut funding for the Mare Nostrum operation in Italy, which saved an estimated 150, 000 refugees in one year. Passage into the EU has become increasingly dangerous, yet the refugees have no safe place to return to. Their home countries have been torn apart by conflict and the refugee camps have become oversaturated, giving rise to disease and other unfavourable conditions.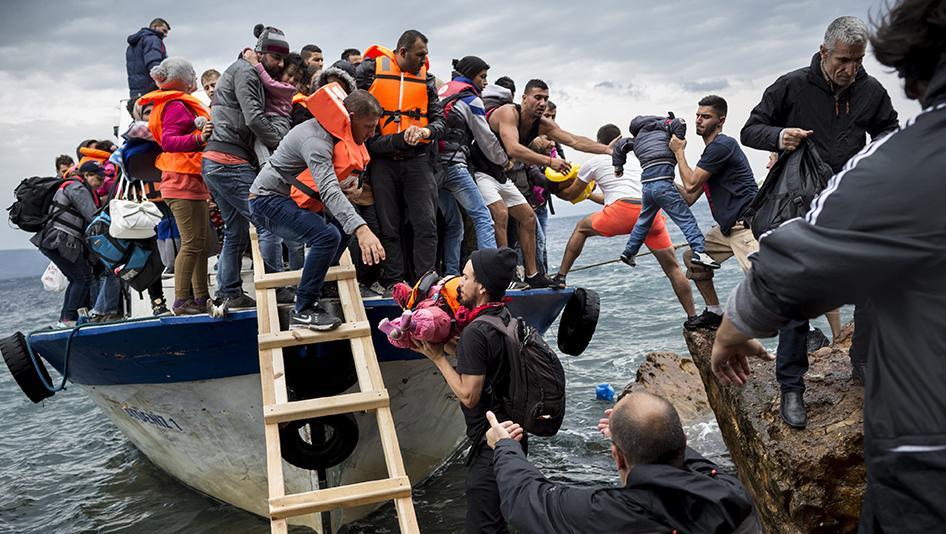 A Glance Into The Future
Last year, the EU proposed a deal with Turkey stating that for every refugee in the Greek islands that is returned to Turkey, one refugee will find a home in the European Union. While this solution seems viable, it has yet to pass, and according to the UN, it violates the UN's 1951 refugee convention. Nonetheless, a better solution has yet to be proposed. For now, the migrant crisis remains one of the major problems in today's global society.
Statistics:
1.8 million refugees have arrived in Europe since 2014

2.9 million refugees live in undersupplied camps in Turkey



Bibliography:
Taub, Amanda. "Europe's Refugee Crisis, Explained." Vox, Vox, 5 Sept. 2015, www.vox.com/2015/9/5/9265501/refugee-crisis-europe-syria.
Carr, Matthew. "How Libya Kept Migrants out of EU – at Any Cost." The Week UK, The Week UK, 5 Apr. 2011, www.theweek.co.uk/6515/how-libya-kept-migrants-out-of-eu-at-any-cost.
"Refugees." United Nations, United Nations, www.un.org/en/sections/issues-depth/refugees/.
Henley, Jon. "What Is the Current State of the Migration Crisis in Europe?" The Guardian, Guardian News and Media, 15 June 2018, www.theguardian.com/world/2018/jun/15/what-current-scale-migration-crisis-europe-future-outlook.
Kingsley, Patrick, and Jennifer Rankin. "EU-Turkey Refugee Deal – Q&A." The Guardian, Guardian News and Media, 8 Mar. 2016, www.theguardian.com/world/2016/mar/08/eu-turkey-refugee-deal-qa.